Bipartisan Building Trades Caucus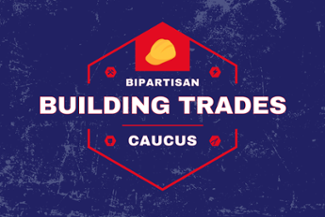 About
Rep. Brian Fitzpatrick (PA-1) and Rep. Donald Norcross (NJ-1) re-launched the Bipartisan Building Trades Caucus for the 118th Congress to advocate on behalf of the millions of men and women in the construction industry.
The Bipartisan Building Trades Caucus brings members of Congress together to discuss the issues that impact the construction industry. The caucus will work to expand opportunities to apprenticeship and job training programs across the country, while supporting and protecting workers in the building trades.
Caucus Legislative Initiatives
National Apprenticeship Act:

The bill would create nearly one million new Registered Apprenticeship, youth apprenticeship, and pre-apprenticeship opportunities over the next five years by investing more than $3.8 billion over five years. These resources will help scale up apprenticeship opportunities, streamline access to apprenticeships for both workers and employers, and expand apprenticeships into new and in-demand industry sectors and occupations. Previously, the House passed the

National Apprenticeship Act of 2021

with bipartisan support.
Apprenticeship Hubs Across America Act

: The legislation expands registered apprenticeship opportunities and support job training programs across the country. It will establish new efforts in the Department of Labor to grow and expand highly successful registered apprenticeships, creating hubs throughout the United States. The bill also allows the Department of Labor to market and promote the programs.
Preserve robust Davis-Bacon prevailing wage protections for workers to support strong middle class wages.