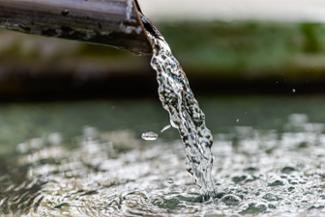 About
Congressmen Brian Fitzpatrick (PA-1) and Dan Kildee (MI-8) created the bipartisan Congressional PFAS Task Force at the start of 2019.
Comprised of both Republicans and Democrats in the U.S. House of Representatives, the PFAS Task Force will work to more urgently address the public health threat of per- and polyfluoroalkyl substances (PFAS) to better protect communities from the harmful effects of these dangerous chemicals.
The Task Force will work to:
Hold informational events to educate Members of Congress and their staff to increase awareness about PFAS chemicals.
Craft legislation to address PFAS contamination.
Meet with congressional leadership, committee chairs and ranking members to ensure PFAS is adequately and more urgently addressed.
Fight for more robust funding through federal appropriations to clean up PFAS contamination.
Pennsylvania's 1st District
"For residents of Bucks and Montgomery counties and communities around the nation, action must be immediately taken on a federal level to remediate PFAS contamination," said Congressman Brian Fitzpatrick. "The establishment of the PFAS Task Force will put the issue of clean drinking water front and center in Washington, D.C., which is a critical step in the right direction to protecting the American people from exposure to these harmful chemicals. I am proud to lead this bipartisan task force with Congressman Kildee and I look forward to continuing to fight for the safety and health of our constituents."
Additional Information: